Single Jet Plastic Water Meter
Specification & Description
APPLICATION:
Measuring the volume of cold potable water passing through the pipeline. FEATURES:
1. Completely plastic shell, solid and robust design, long service guaranteed;
2. Wide measuring range, high accuracy and stable measuring capacity;
3. Anti-magnet,small,light,long working life and Low pressure loss;
4. Measuring accuracy is up to ISO4064, Class B;
5. Available with sample on request and low price.
6. Optional: Both brass and plastic thread connections are available
Down load:

Single Jet Plastic Water Meter
,

Single Jet Plastic Water Meter
Manufacturer, Supplier, Factory, Exporter in china
Product Model:
Rotary Vane Wheel Dry-dial Plastic Water Meter
Product catalog:
Single Jet Plastic Water Meter

Large View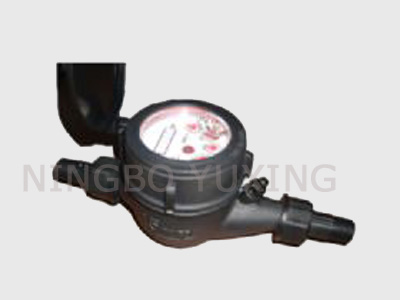 Product Model:
PLASTIC BODY DRY TYPE WATER METER
Product catalog:
Single Jet Plastic Water Meter

Large View